When it comes to research and development, Google's got standards. The new LaMDA Natural Language Model is a fine example of that!
AI has revolutionized technology across industries and solved many of humanity's challenges. Some of the recent breakthroughs in the AI industry are chatbots, smart automobiles, and IoT gadgets. AI's efficiency removes redundancy. It frees humans by automating tedious or risky work, allowing them to focus on more creative work. It aids time management to accommodate adequate time for interpersonal interactions. 
We have three tech giants, Amazon, Microsoft, and Google, as key leaders in the AI sector. At Google, AI has helped them transition from a mobile-first to an AI-first environment. Every day Google products such as Google search, Google Maps, Google Photos, YouTube, and Gmail Smart Reply, have built-in AI. For instance, YouTube's AI-based technology, Google Brain, tracks and records users' viewing behaviour while they use the application to watch content. Deep neural networks examine all of the users' viewing patterns and preferences. It customizes feeds to addict users for easy ad revenue flow and company profit.
Google's personal favorite is language, which is remarkably subtle and versatile. They started by translating the web. Later, they developed machine learning techniques to understand the intent of search queries better. Google's progress in these areas has made it easier to organize and access the massive amounts of data given by the written and spoken word over time. LaMDA is their latest development with regards to language.
Google IO 2021 has officially started, and Google has confirmed a series of updates to most of its digital services. Among these latest updates was the announcement of the LaMDA Natural Language Model, a game-changing conversation tech that will soon influence Google Search and other Google-owned portals. 
Google Assistant has trouble deciphering simple orders as it is, but apparently, LaMDA could enable the AI to have more informal free-flowing conversations. The LaMDA Natural Language Model is still developing, but Google intends to make it available for third-party testing soon.
---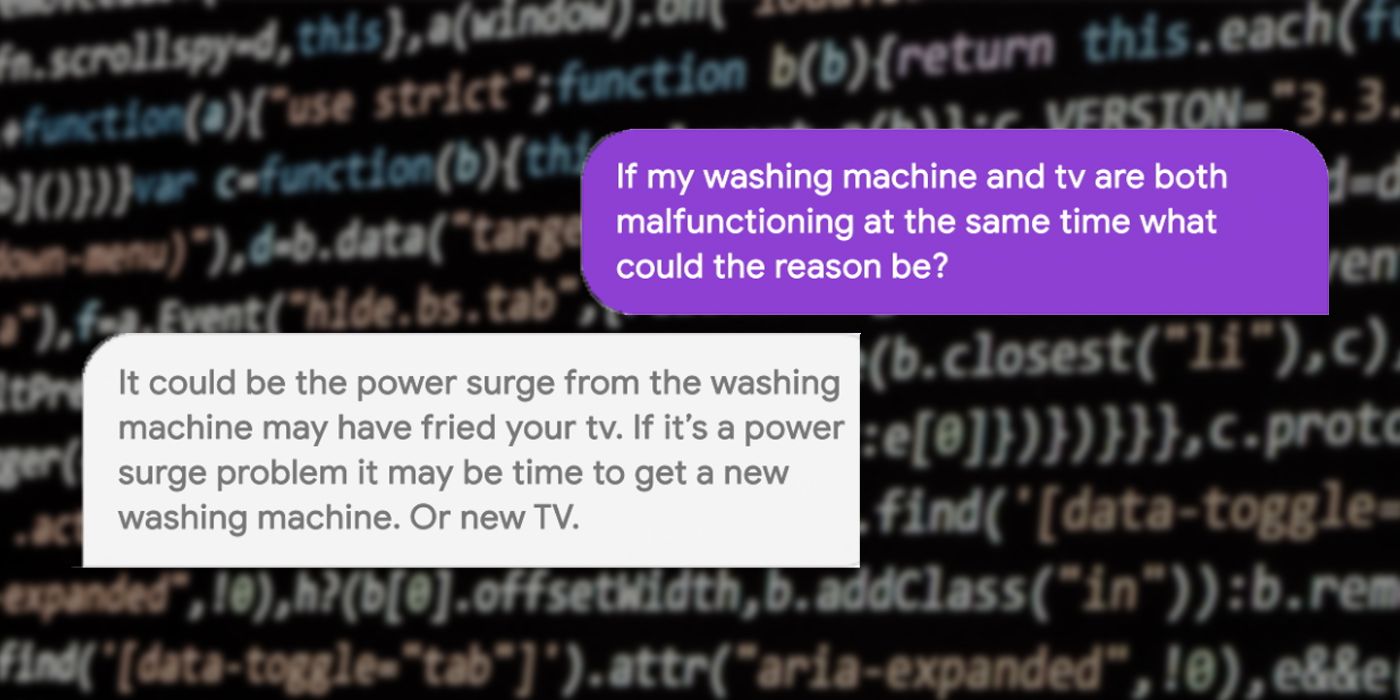 ---
According to Google, most discussions are open-ended as they begin somewhere and winds up elsewhere. A dialogue with a buddy about a television series could turn into a conversation about the country where the show was shot before landing on an argument over the greatest regional cuisine of that nation. To fill the missing puzzle, Google has discovered LaMDA. It is short for Language Model for Dialogue Applications. It is a free-flowing discourse about a variety of topics interconnected with one another. Google claims that this new cognitive ability will enable more "natural ways of interacting with technology" and will offer "whole new categories of useful applications." 
Essentially, LaMDA is a machine learning methodology that allows chatbots to progress to the next level. It is more conversational for user interaction, unlike most chatbots that have programmed responses.
As mentioned by Google, LaMDA's verbal abilities have taken years to develop. It's based on Transformer, a neural network architecture developed by Google Research and open-sourced in 2017. It's used in many current language models, including BERT and GPT-3. The architecture generates a model that can teach to read and then analyze how words interact with one another to anticipate a consequence. LaMDA has training on dialogue, unlike most language models. It picked up on a few quirks that set open-ended dialogue apart from other types of communication during its training. 
Further, Google wants to use AI to transform the $3 trillion healthcare industry in the United States by detecting, diagnosing, and treating diseases. This is in line with Google's machine learning programme's ability to diagnose breast cancer with 89 percent accuracy than pathologists' 73 percent accuracy. 
If we look at the future, AI will be smarter than humans in interpreting languages, offering services, and performing surgery in the next five years. AI will get deeply ingrained in our daily lives. Whether to use it to our advantage or let it destroy the human race, the choice is ours. 
Dear Reader, 





First, thank you for your precious time reading the stories (without paywalls) I publish on Startups to Enterprises covering

the EU, China, the US,

and 

India.

Second, I request you to contribute financially (any amount) to help me sustain this as an independent digital business news media. 





If I receive a request for a sponsored post, I ensure I see merit that is meaningful for erudite and informed readers like you. In the bargain, I lose out on sponsorships wherein I need funds to sustain this effort. Your contribution helps me stay afloat.





Please note that your contribution is treated as revenue generated and not a donation; hence, there are no 80G or other donation certificates. In fact, as I am eligible to pay for the revenue generated, I will pay taxes on the same.



You deserve to know that I abide by journalistic ethics and practices to ensure I tell the stories as is, unbiased. You can follow us on Facebook, Linkedin,

and 

Twitter,

bookmark us

on Google News,

and finally

, PayPal us here.



Founding Editor





Linda Ashok